Psst: Your notifications live up here
Hey User not found,
Welcome to your guided tour of the BPH Community
User not found, you look beautiful today
Why not add some more photos of you and your piercings for the world to see? (if you have any, yet)
Once you've done that, check these out…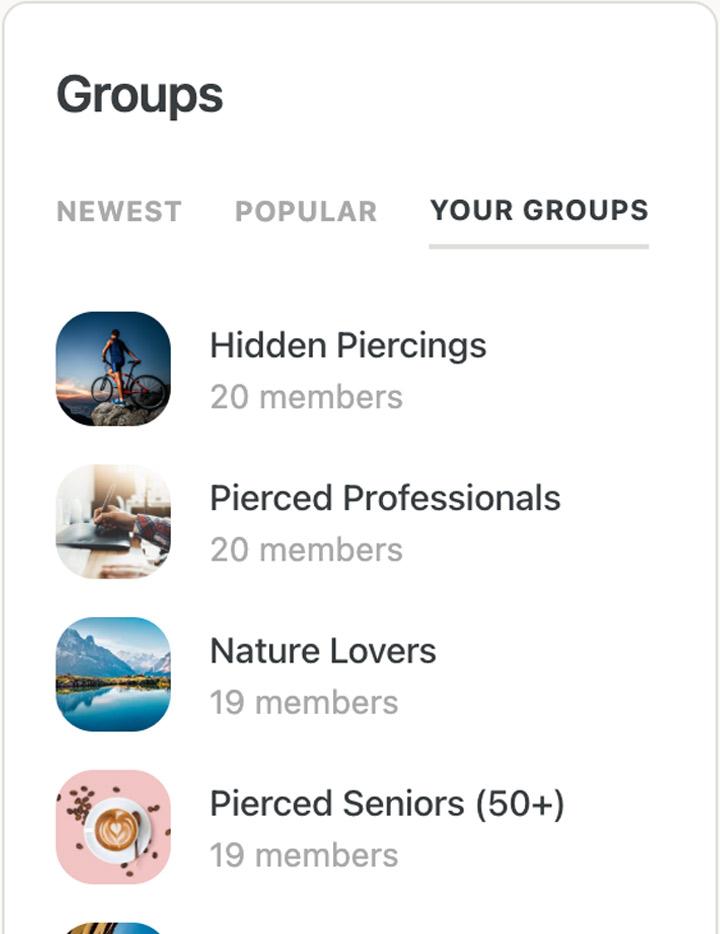 Groups are a great place to meet people with similar interests and piercings to you. You can even create your own to build your own little (or big) community. Find yourself a true home.
We've made it easy to find and connect with your fellow piercees. Search for other members by location, piercings, and even relationship status. Who knows… your soulmate might already be here 😉
Why not start chatting and get to know someone a little better? Ask questions about piercings, or anything else. Crude messages and unsolicited nudity will not be tolerated!
Once you've done that, your personalised Activity Feed will be full of life
Your 'Activity Feed' is basically your new home page. It's got everything you need to see the latest updates from your friends and groups you're in. You'll be able to post photos and status updates directly to your subscribers and loads more.
+ loads more
Got any new piercings lately?
Be sure to keep your 'My Piercings' section updated on your profile whenever you get a new one. Whilst you're at it, why not take some snaps and upload them to your profile or groups?
---
Other useful features and options